WATERS OFF 2017
Thank you to all of those who volunteered to make this another successful event!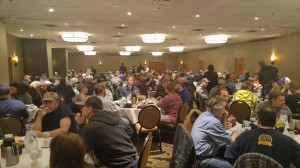 ---
ATTENTION GAS DISTRIBUTION RIG WELDERS
Please read the following notice and attachments regarding the "FAST ACT" and the Welder Exemption to the Federal Motor Carrier Safety Laws and Regulations.
Welder Exemption from Frederal Motor Carrier Safety laws & Regulations 12.9.2015.doc (1)
Notice to Rig Welders re Rig-Equipped Truck Exemption 12-8-15
---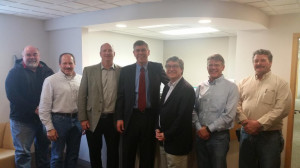 Congressman Paulsen Meets with
HealthWORKS
Last week's meeting between Congressman Erik Paulsen (R-MN-03) and members of the HealthWORKS coaltion was a great success. Hosted at the Pipe Trades Services MN Health and Wellness Center in Maple Grove, the meeting was an opportunity for HealthWORKS members to discuss their legislative priorities with Congressman Paulsen and to discuss potential issues facing Taft-Hartley plans in the months and years to come.
Congressman Paulsen was also able to take a tour of the Health and Wellness Center, giving him a new insight into the collabrative projects that both labor and management put into effect on behalf of their members and employees.
The primary issues that HealthWORKS members and Congressman Paulsen discussed were the importance of repealing both the reinsurance tax and the excise tax on employee health benefits. Congressman Paulsen has previously stressed the importance of repealing both taxes and has signed on to Congressman Pat Tiberi's (R-OH-12) legislation as a cosponsor. Congressman Tiberi's legislation would repeal the reinsurance tax and has bipartisan support. With regards to the so-called "Cadillac Tax", Congressman Paulsen restated his support for repealing the tax, which is set to go into effect in 2018. As the debate for both taxes continues over the next couple months, Congressman Paulsen will likely remain an ardent supporter of repealing these taxes.
---
National Building Trades President Sean McGarvey Visits Minneapolis
Check out the link below to see the story and view an interview by Labor Education Service.
http://www.workdayminnesota.org/articles/building-trades-president-calls-greater-infrastructure-investment
---
Need Help Quitting Smoking?
Follow the link below to learn how, and to see how WorkSHIFTS and
Pipe Trades Services can help.
http://betterwaytoquit.org/unions/tcpt.php
Click bellow to see a video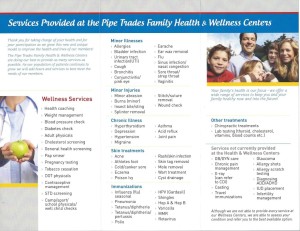 ---
Attention Local 15 Members
Minneapolis Competency Card Application Link Below
---
Congratulations Mark!
What an Awesome 6×6 Wyoming Bull Elk. Take a look at the Job talk page for this and other stories, and please send us your pictures and stories.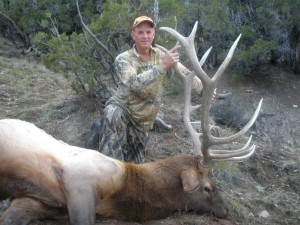 ---
We have an "Ace"
Congratulations to Retired member Jim Hastert for his "Hole in One" at Theodore Wirth Park
Nice shot Jim!!!
---
Place of Hope Volunteers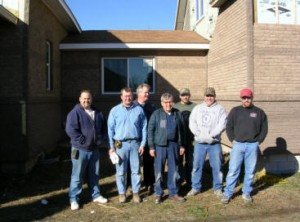 Saturday, September 18, and Saturday, November 13 members of Plumbers local #15 volunteered their time to assist Place of Hope Ministries of St. Cloud with the completion of the plumbing project for their transitory housing.
Place of Hope Ministries is completely funded by private contributions, providing transitory housing for individuals and families in financial trouble. At Place of Hope Ministries, families or individuals rent a room giving them shelter, and opportunity to build their credit once again, helping them regain the ability to provide for themselves. The materials were donated by the Minnesota Mechanical Contractors Association, and Goodin Company.
Thank you both for your generosity. We would also like to thank the ten plumbers who gave two of their Saturdays to help with this worthy project.
Thank You Manuel, Mike, Ed, Carl, Brian, Bill, Ron, John, Travis, and Tom.
---
Members helping Boy Scouts earn Badges
Recently, 9 members of Boy Scout Troop 65 worked on requirements for the plumbing merit badge at the Bud Lichliter Training Center.  The scouts completed a soldering project and had to cut and thread a section of galvanized pipe.  In all the plumbing merit badge has 11 parts that need to be completed.
Thanks to Andy, Curt and Troop Leader Forest Gregory for assisting the boys.  Troop 65 is from Circle Pines and Chartered by Our Savior Lutheran Church.